Looking for a cabin rentals in Indiana?
Find the best cabin rentals in Indiana! Indiana has a lot to do and a lot to explore.  Renting a cabin is the best way to wring the most fun out of any vacation. 
We have the perfect cabin rental for you, no matter what you are looking for. Our cabins are located near some of the most popular destinations in Indiana, such as Lake Michigan and Brown County State Park. Plus, we have a variety of different cabin sizes and styles to choose from. Find it all in one place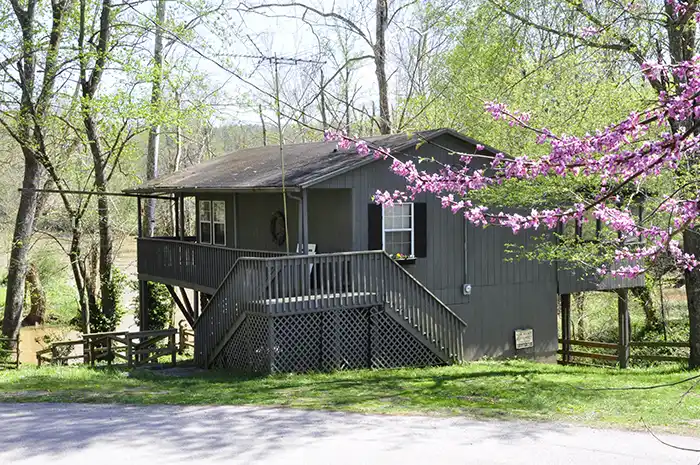 Imagine spending your weekend in a beautiful log cabin nestled in the woods or by the lake. With Indiana Cabin Rentals, you can make this dream a reality. Our cabins offer all the amenities you need to relax and enjoy your time away from home. So why wait? Book your cabin rental today!
You can find cabin Rentals in Indiana by area or by amenity
We will help make it easy for you to pick the perfect cabin for you to build memories in!
Northern Indiana Cabin Rentals
Northern Indiana is home to several state parks and also the home to famous Indiana Amish Country.
Indiana Dunes Cabin Rentals
Indiana Dunes is Indiana's most popular summertime destination.  Reserve well in advance if you want to rent a cabin near Indiana Dunes.
Angola Area Cabin Rentals
Angola's is the gateway to Indiana's Lake country.  It is always cool and comfortable in Angola.
Southern Indiana cabin rentals
Southern Indiana has the most cabin rentals of anyplace in Indiana.  
French Lick is just north of Patoka Lake and is an unbelievable experience
Patoka Lake is Indiana's 2nd largest reservoir and one of the best places to rent a cabin in Indiana. 
Brown county cabin rentals
Brown County is home to Little Nashville and also Brown County State Park.  Brown County is Indiana's #1 Cabin Rental hotspot.
Nothing is more relaxing than chilling out and watching the barges go by.  When you rent a cabin on the Ohio River you will have lots of history and nature to enjoy nearby
Why wait? Lock up your Indiana Cabin Rental today!